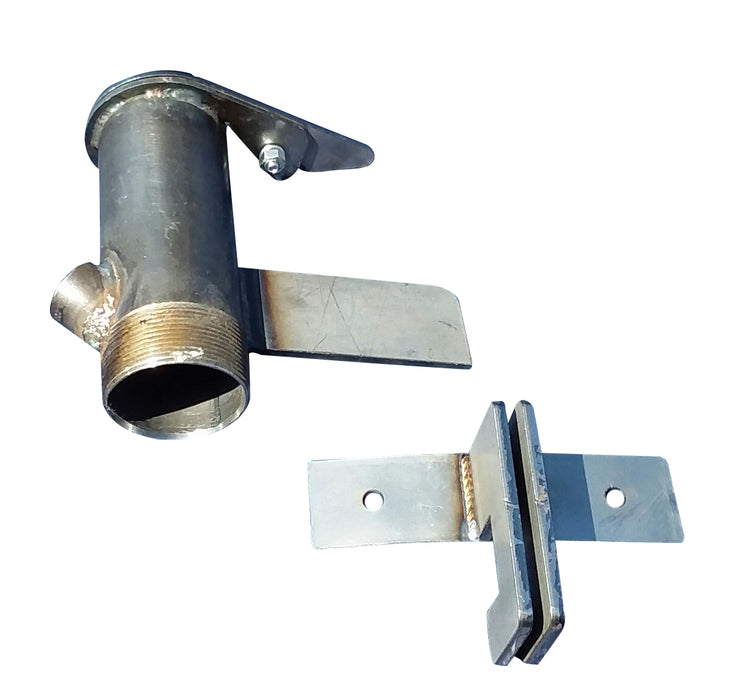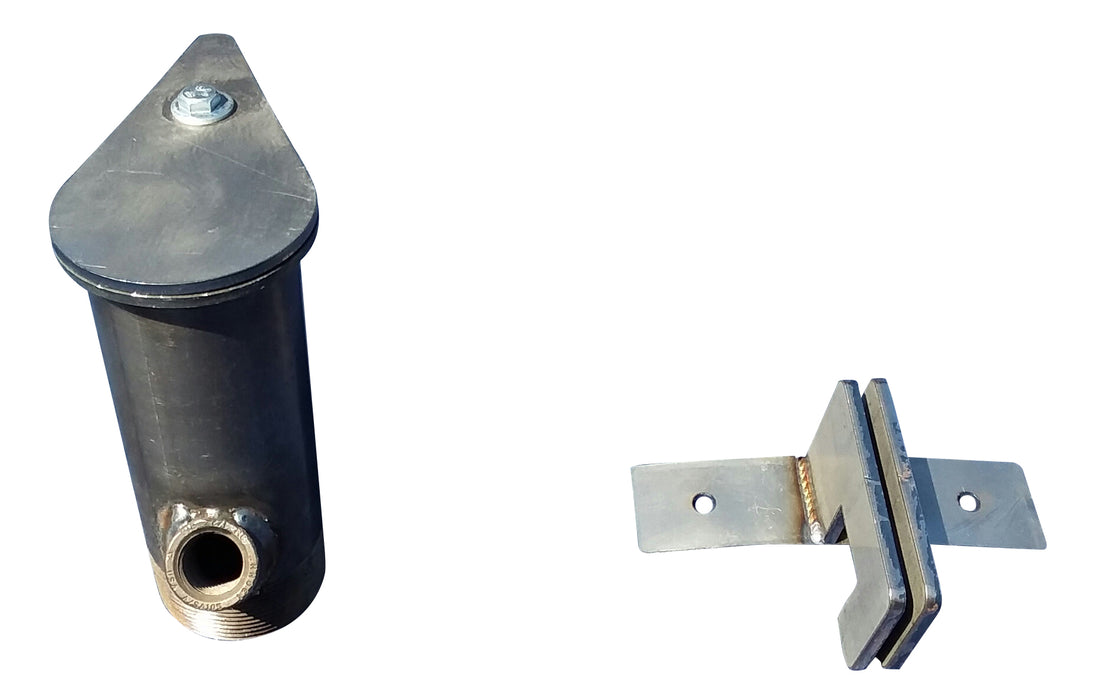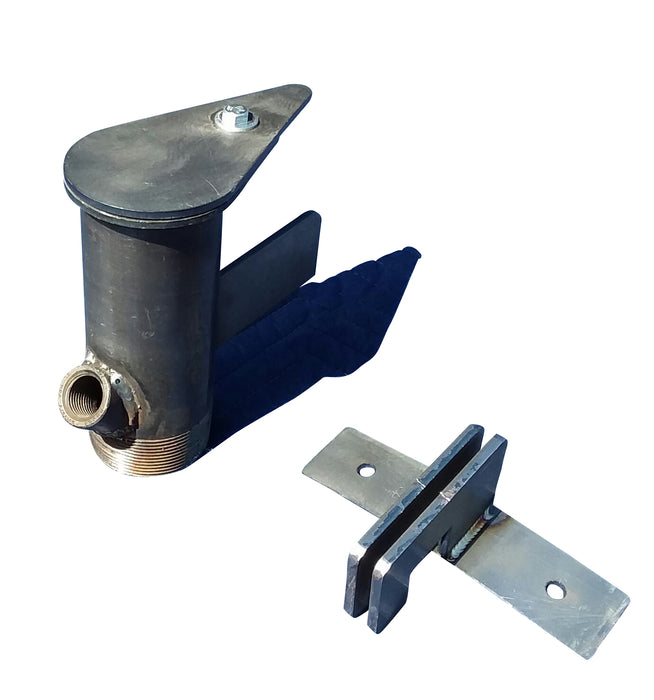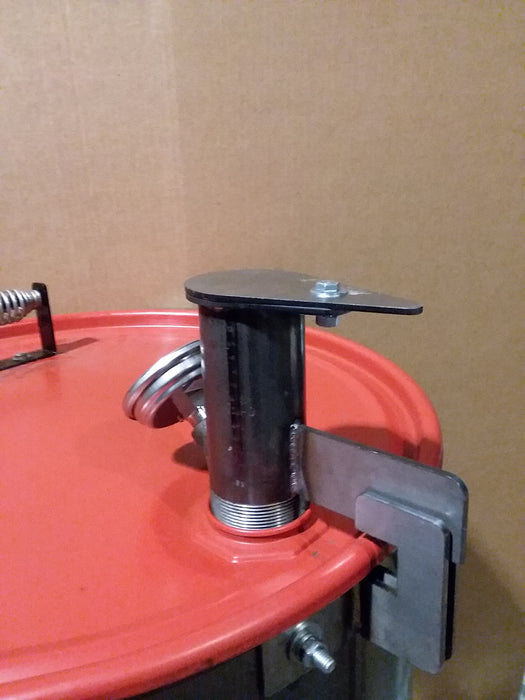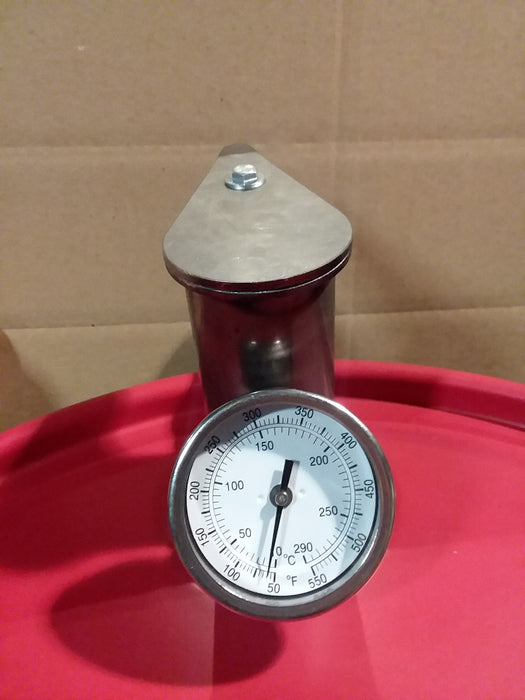 Screw In Exhaust/Hinge Combo
Fits in most 55 gallon drums with bung hole lid. 
Installation is easy. Simply drill two holes for the back hinge and screw in the exhaust. 
Why pay separately for a hinge and exhaust when you can get both for less money.
Includes:
Screw in Exhaust For Bung Hole
Floating Hinge
Screw In Dial Thermometer Mount (thermometer not included)
Teardrop Style Exhaust Damper
Mounting Instructions 
Shipped bare steel.
Patent Pending.