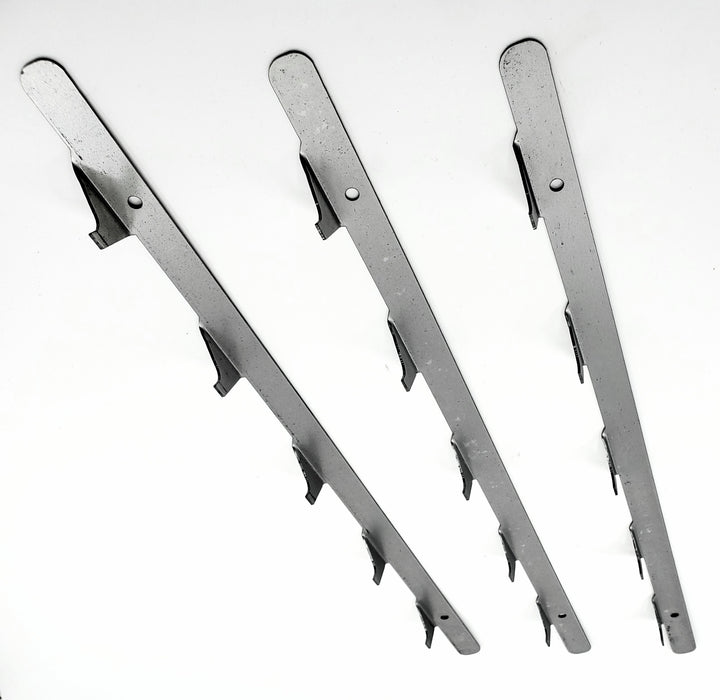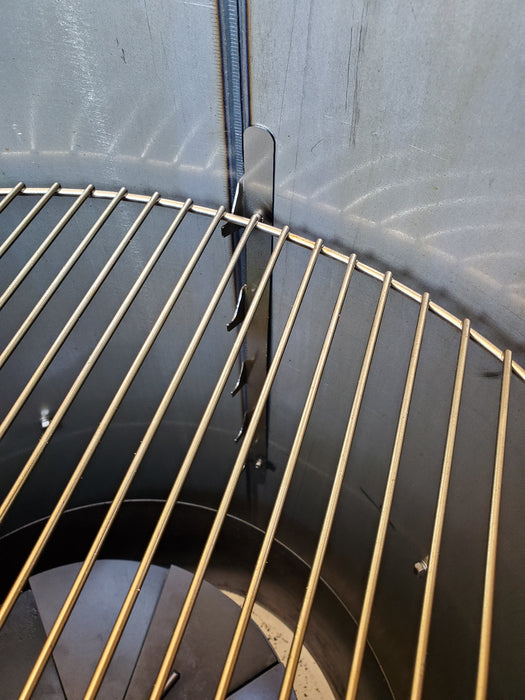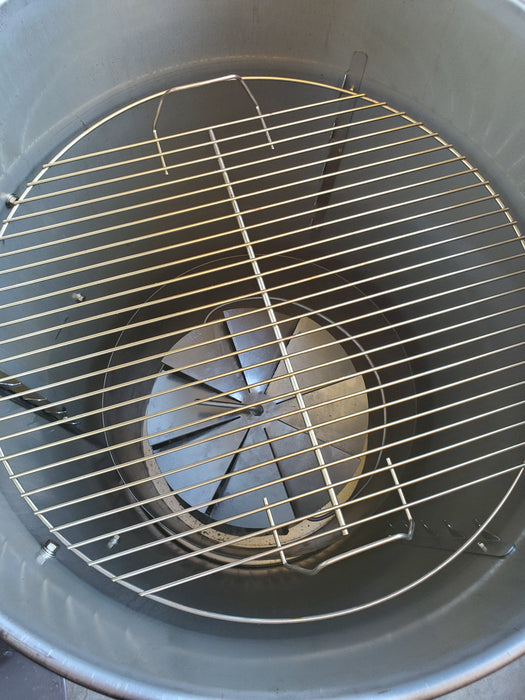 5-Level Adjustable Grate System (Accepts Standard Grates)
Stop trying to maneuver your grill grate around bolts! This 5 level system allows you to smoothly raise and lower your grate without having to worry about losing your food. 
5 level adjustable grate system that works with standard grates you can buy at most hardware stores. Easy to install  by riveting, bolting, or welding on the side of your drum.