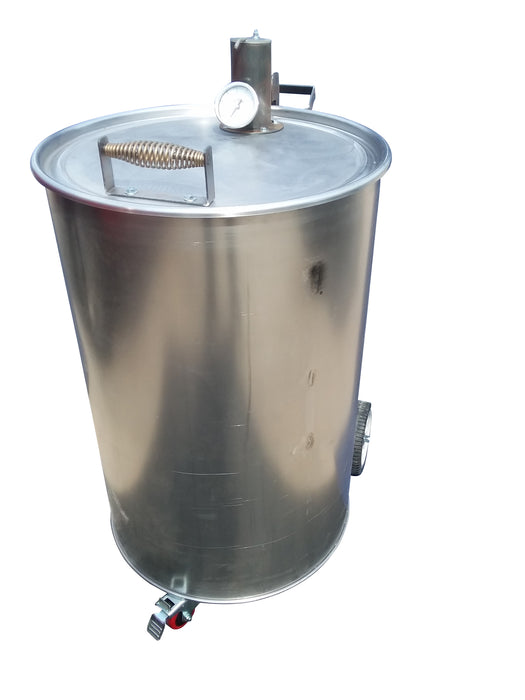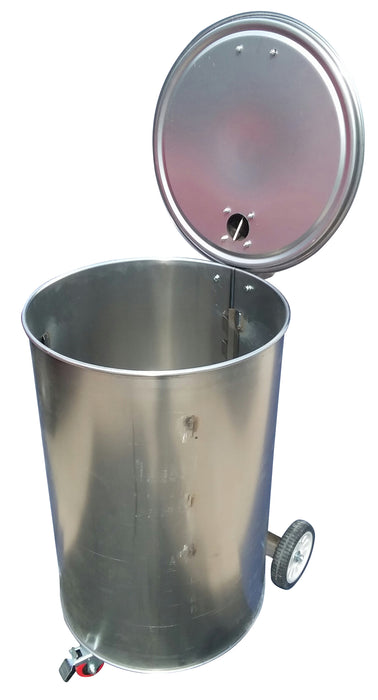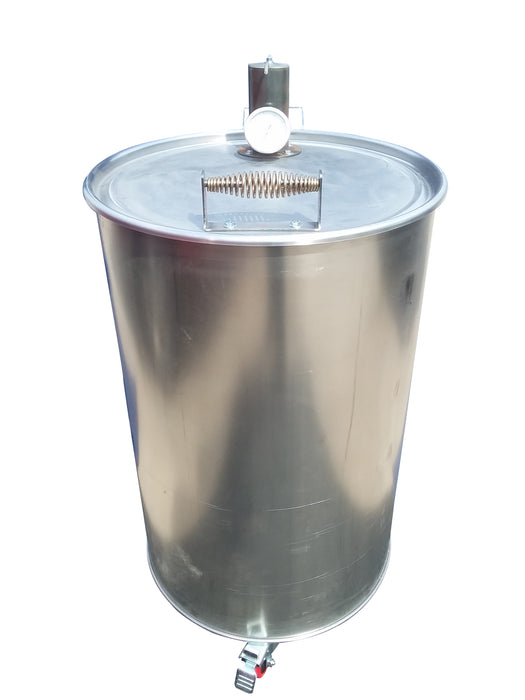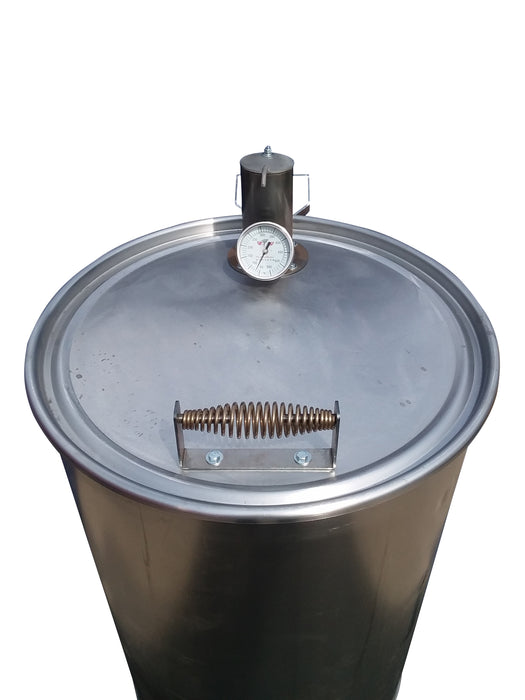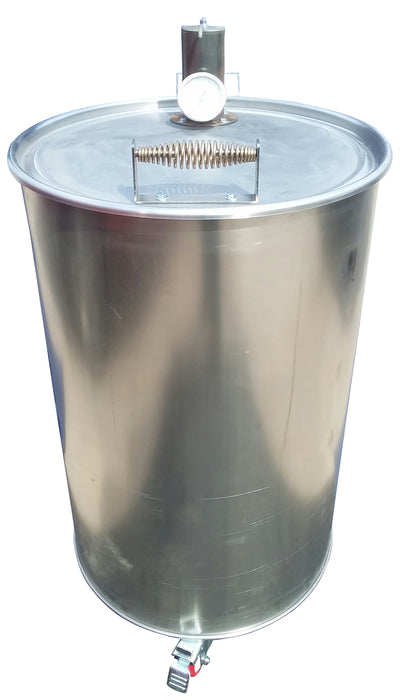 Made by Hunsaker Smokers. The "CloneSaker" is an unpainted vortex smoker with unpainted parts. The CloneSaker comes with everything needed to make one of the best drum smokers on the market at an affordable price. The smoker is cut out and the adjustable grate system is welded in. All you have to do is paint the smoker/parts and then bolt them on. No welding needed! All parts are bolt on for easy assembly.
Includes:
Unique sliding foot control air intake system controls the temperature inside the smoker
Locking swivel caster allows for moving the smoker in all directions
Two over-sized 8" rear wheels makes it easy to transport smoker over rough terrain
Vortex charcoal basket system helps ensure even air flow into the fire while mixing the air inside the smoker to ensure a consistent temperature throughout the smoker 
Adjustable grill rack system gives you the control to set your desired cooking height within the smoker. 
One heavy duty food grill grate
Floating hinge lid system is the hassle free way to deal with the lid.  Simply raise the lid up and it will stay in place and then lower the lid to seal the smoker. 
Thermometer mounted in the exhaust stack so a accurate temperature can be read easily and the placement helps minimize potential damage to the thermometer 
Heat deflector to help keep the paint looking great.
Full color assembly instructions emailed to you
Free shipping to most USA zip codes. Exclusions apply.
Weight 110 pounds. Shipped on a pallet with parts inside of smoker. 
Tools needed:
Socket set (1/4" and 7/16")
Wrenches or channel locks (1/2" and 1") 
It's one of the easiest smokers to assemble. Can be assembled in less than 1 hour with 2 people! 
If you want to order 3 or more smokers please call us at (573) 443-6117 for a lower price. Thank you.