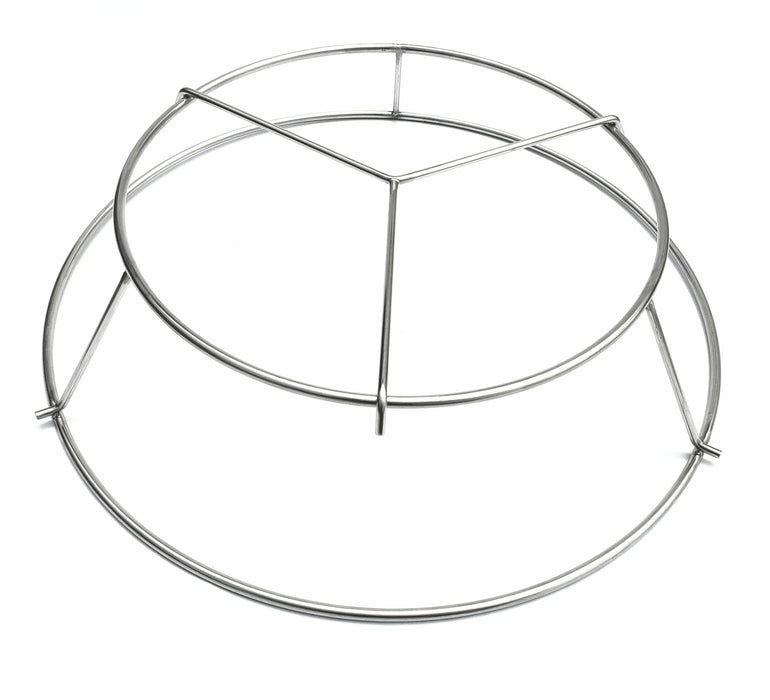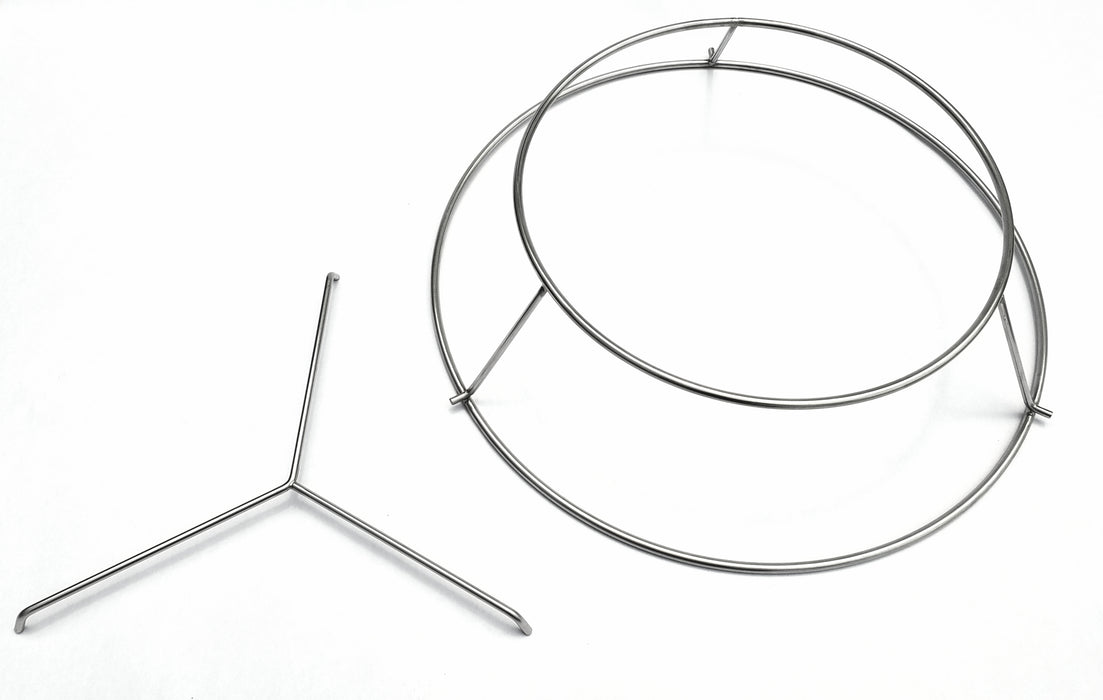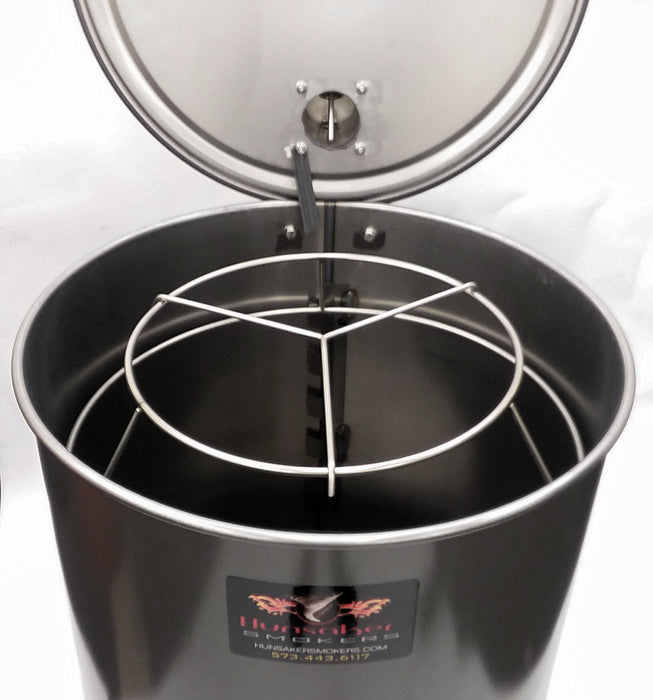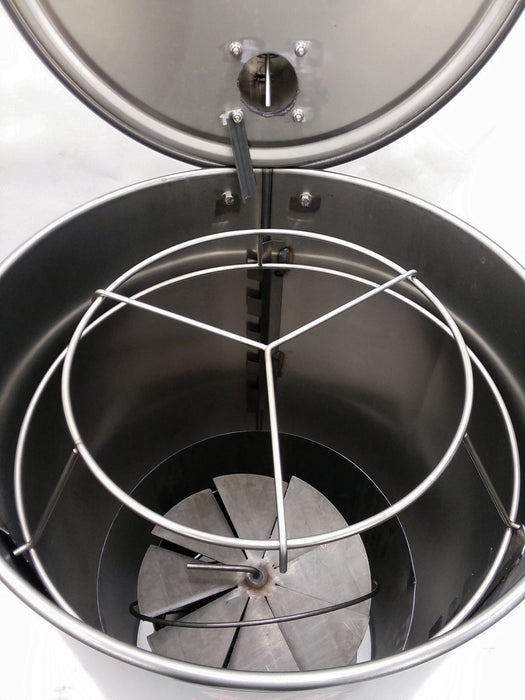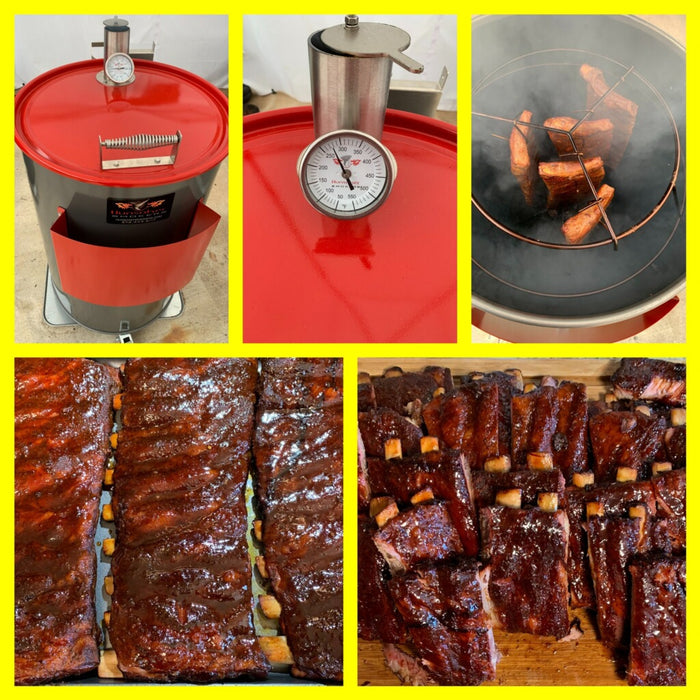 Rib Hanger With 6 Stainless Steel Hooks
Venture into the world of vertical cooking!
Our rib hanger maximizes the amount of meat you can cook in your drum. Vertical cooking allows air to flow without much restrictions for  convection cooking. Impress your family and friends with your barbecue skills. Circular design gives you more linear inches of hanging space compared to straight bar designs!
(6) stainless steel hooks included
Fits in Hunsaker Smokers that use the 5 level grill support system and fits in 55 gallon drum smokers that use bolts. (Please specify which model you would like)
Built out of 304 stainless steel for durability and rust free protection