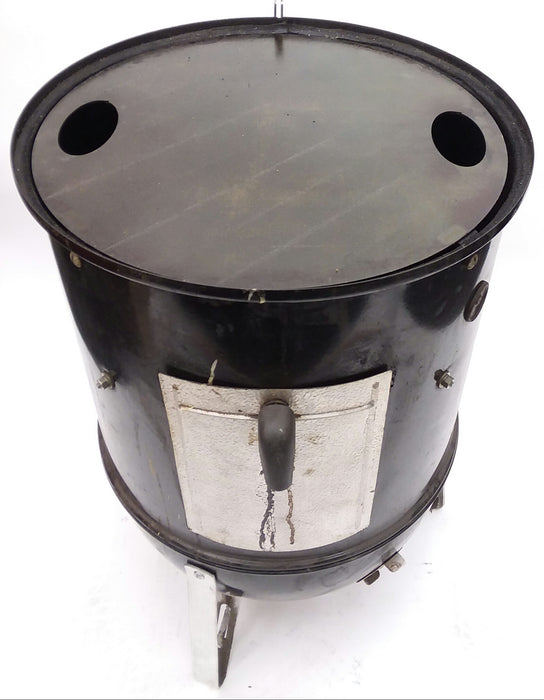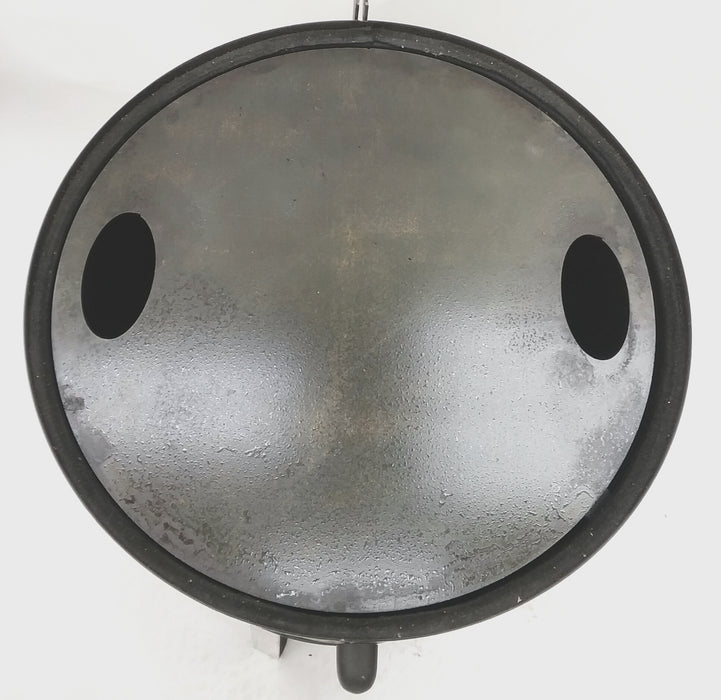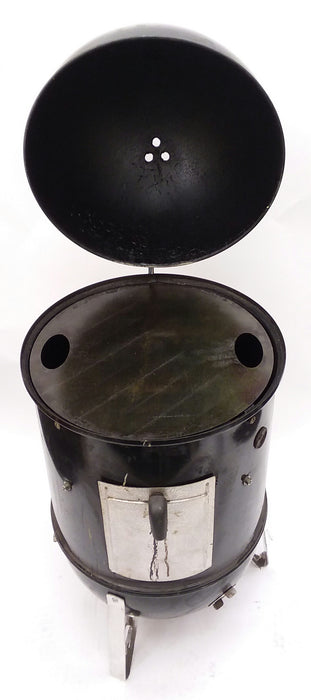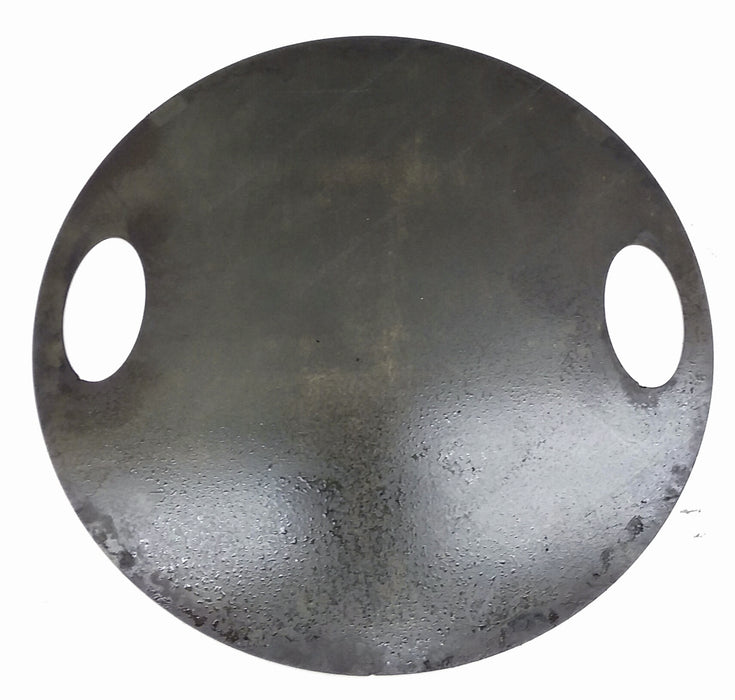 The Hunsaker WSM Griddle Plate allows you to add even more versatility to your WSM. Cook eggs, bacon, vegetables, pizza,... on the flat surface. Made out of heavy steel with two handle holes that also act as an exhaust. Fits on the top rack supports and can be added/removed without any tools. 
Available for the 18.5" and 22.5" WSM. 
Comes unseasoned. Simply follow seasoning instructions (like seasoning a cast iron pan).