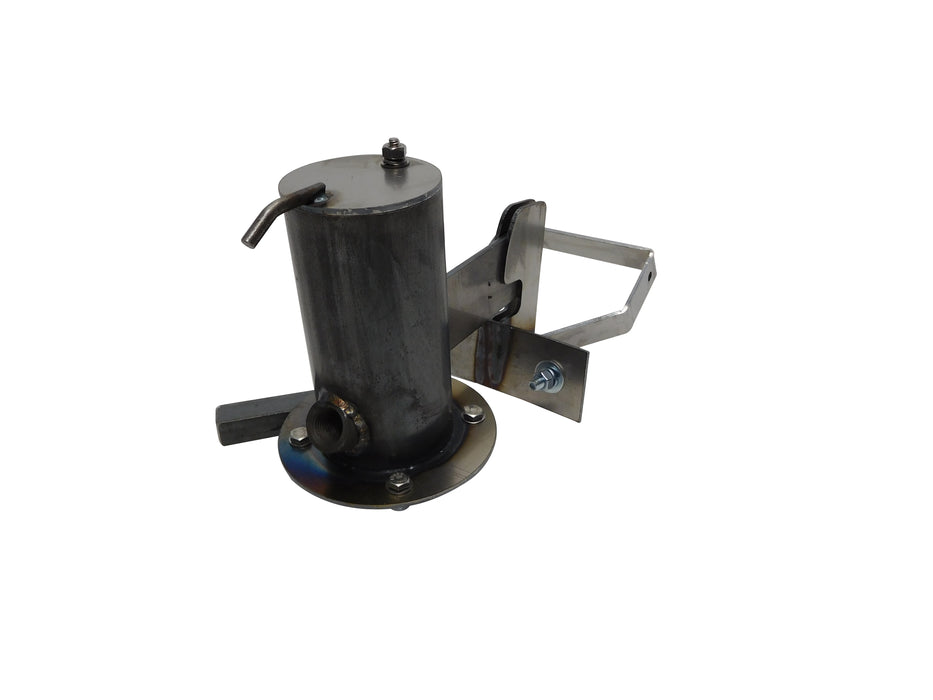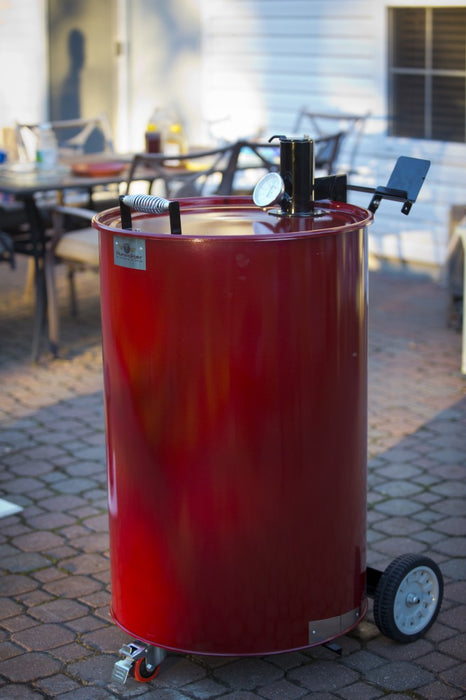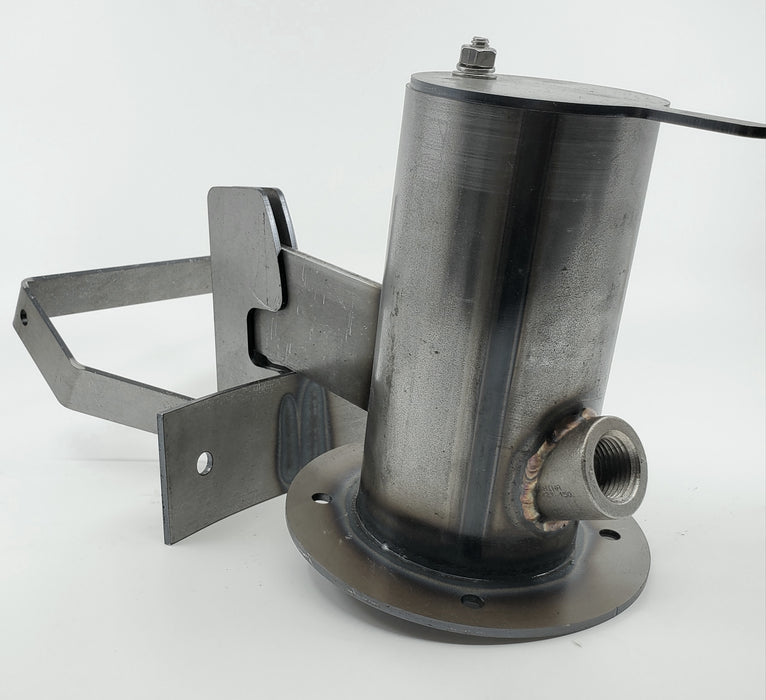 Unpainted Steel Smoke Stack Combo
RAISE AND LOWER THE LID ON YOUR DRUM SMOKER WITH EASE, READ THE THERMOMETER WITHOUT BENDING DOWN, MOVE YOUR SMOKER WITH THE BUILT IN REAR HANDLE, & CONTROL THE EXHAUST AIR BETTER WITH THE SMOKE STACK & FLOATING HINGE ASSEMBLY.  
WHAT'S INCLUDED:
BOLT ON SMOKE STACK WITH SCREW IN THERMOMETER MOUNT

SMOKE STACK EXHAUST CONTROL 

SAFETY LEVER (TO PREVENT THE LID FROM COMING DOWN)

LASER CUT FOR PRECISION 

UNPAINTED CARBON STEEL FOR ULTIMATE CUSTOMIZATION
* Dial Thermometer and Drum not included.
 Patented.