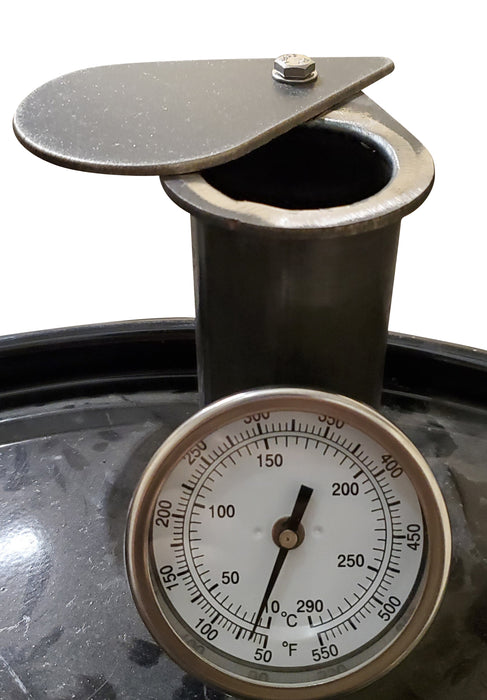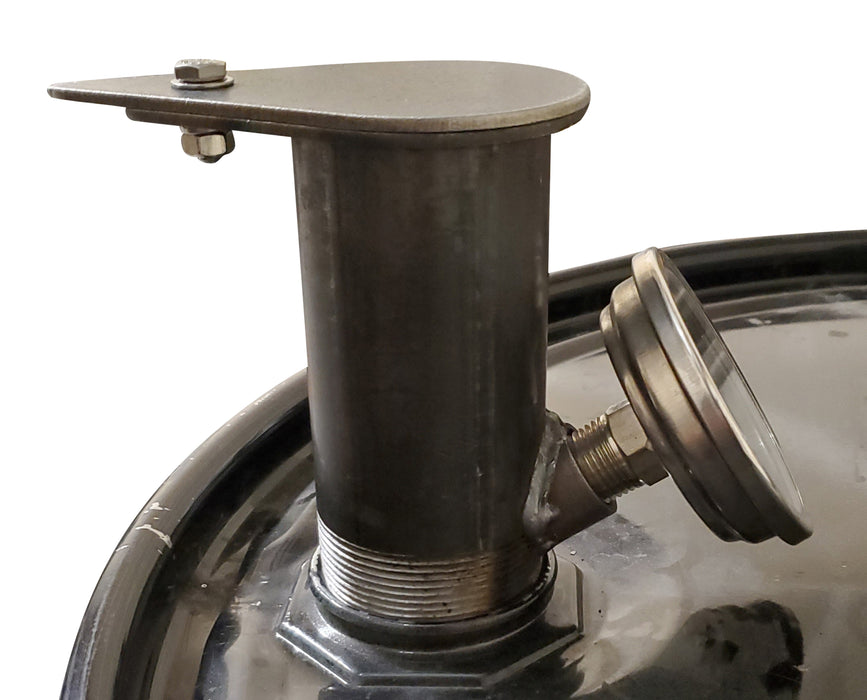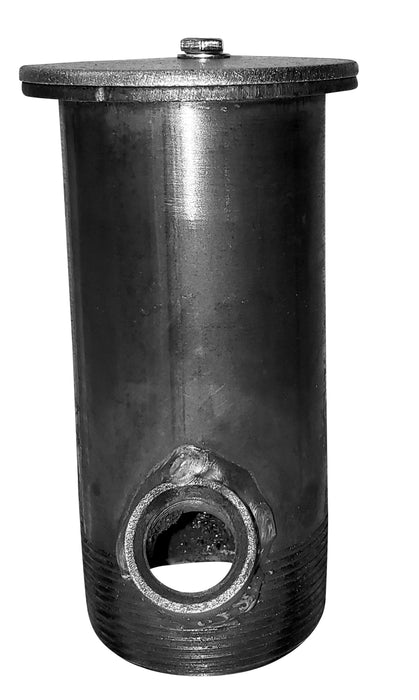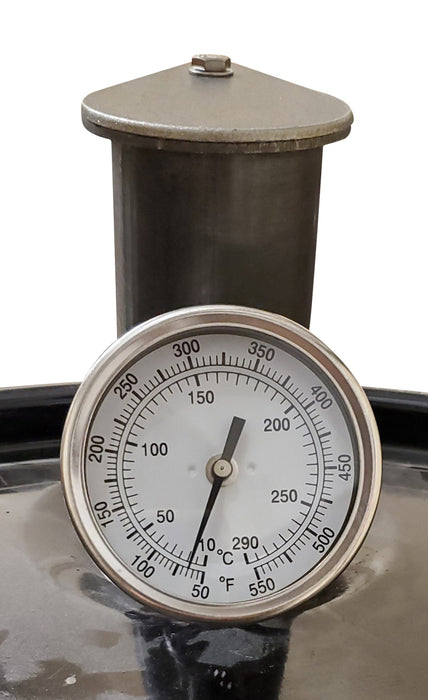 Screw In Exhaust With Thermometer Port
The widely popular screw in exhaust just got better with the addition of a thermometer port. The thermometer port accepts 1/2" screw in thermometers. The thermometer placement in the stack is optimal for being easy to read while minimizing the potential of damaging the probe. Fits most lids with bung hole style openings. 
Includes: 
1- unpainted screw in exhaust with 1/2" threaded port
1- Tear drop damper
1- Set of stainless steel hardware
Available in quantities of  1, 3, and 5. Call or email us if you need large quantities. 
Pricing:
1 for $32.99
3 for $30 each for a total of $90
5 for $27 each for a total of $135 
Does not include screw in thermometer.