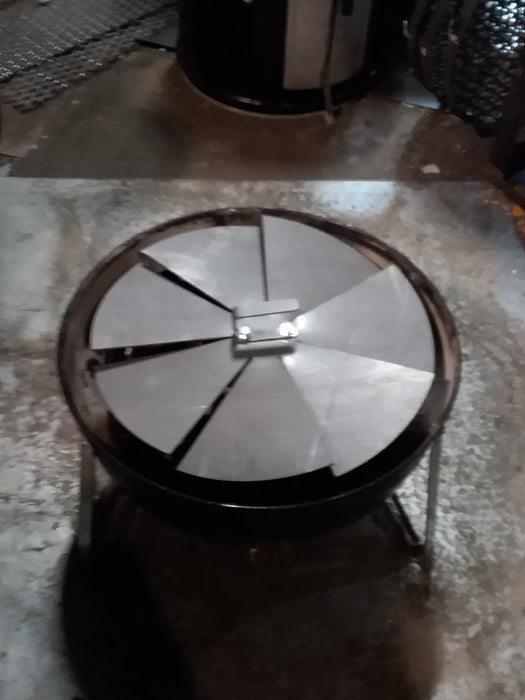 WSM Vortex Plate For 18.5" & 22.5"
Control temperatures in your WSM better with Hunsaker Smokers WSM Vortex Plate. The vortex plate fits directly on top of your standard WSM charcoal ring turning your smoker from a direct smoker to a indirect smoker. This helps minimize hot spots and helps control and maintain a consistent temperature. Some of our customers even take out the water pan when using the vortex plate because they found it wasn't needed.
Includes (1) Vortex plate with handle for either 18.5" WSM or 22.5" WSM
One of our customers Mitch S reviewed the Vortex Plate for WSM.